Who said comfort should be expensive?
Your home base for exploration.
Experience Alaska in its purest form.
Spacious Kenai River cabin for your quiet Alaskan getaway.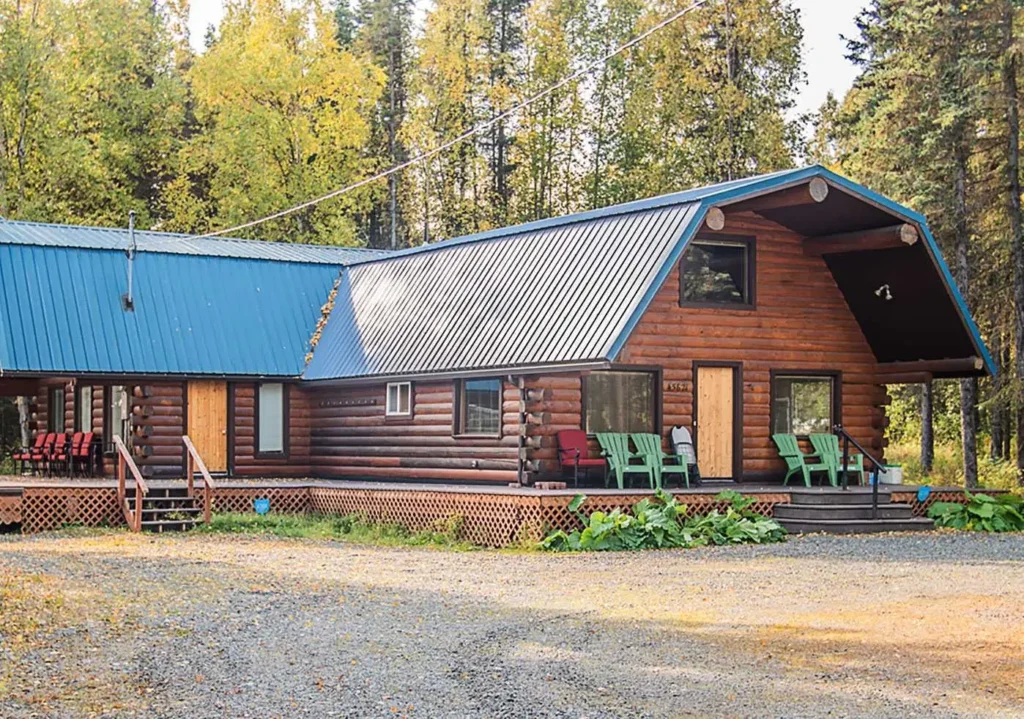 our cabin
Your Cabin Awaits!
Get away from the city noise and surround yourself with the sounds of rustling leaves and the nearby Kenai River at Sasha's Place.
This spacious 2,500 square foot log cabin is the perfect place to gear up for your outdoor adventure, or to just relax for a weekend. Sasha's Place sits nestled among the trees close to the Kenai River in Soldotna, Alaska.
With modern amenities, enough space for 14 people, and Grandma, your friendly host to provide you with fishing poles and more, Sasha's Place is your home away from home.
cabins amenities
More than just a cabin
If you read our reviews, you'll see Sasha's Place is much more than just a cabin. Here, you can explore close-by rivers and forests, host community meals, or relax by the fire. Wherever your Alaskan adventure takes you, start here at Sasha's Place.
Some features that make Sasha's Place comfortable for
anyone and everyone:
4 rooms and 9 beds
2.5 baths
Patio with grill
Campfire area
Full kitchen
Wi-Fi
Washer/Dryer
65-inch smart TV with DirecTV
Access to natural water from
on-site well
SASHA'S PLACE
Your place to relax, explore, and enjoy.
Cabins Amenities
4 Rooms
& 9 Beds
Ernest Mike/ Guest
Location, cabin, and views simply beautiful. I would highly recommend this cabin. In fact I am planning another visit, already. Dwain and everyone were very helpful and friendly. 5 Stars!!!!
Courtney/ Guest
My family and I loved staying at Dwain's log cabin. It was perfect for the Alaskan getaway we were hoping for. We had fun fishing, grilling, and sitting by the fire.
Ready to Come
Visit Us?
Grandma is ready to reserve your stay. Send her a message below, and if you're
nice, she may cook up cookies or authentic Korean dish. FOR YOU.